Magnus Large Power Recliner
Product Number 2127219
The Magnus power recliner, available in grey leather with a black star base, brings powerful comfort technology to your home. Magnus has a streamlined, contemporary design with a tailored, supportive feel. The footrest tucks neatly underneath the chair until, at the press of the button, it unfolds and reclines the chair to the perfect angle for your body. The headrest is adjustable so that you can find the right position for your head and neck. The chair swivels as well.

Available in additional sizes and colors.
Size
L
32 1/2''
W
36 3/4''
H
43 1/2''
Availability In Stock
Currently on display in Austin
Also Available
Additional Recommended Products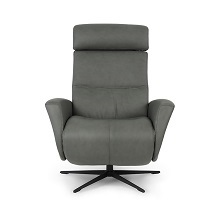 Magnus Medium Power Recliner
$1,999.00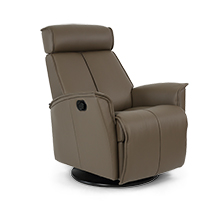 Venice Large Manual Recliner
$1,595.00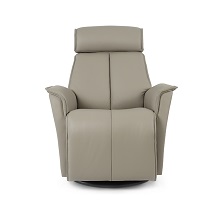 Venice Large Power Recliner
$1,795.00
ON PROMOTION
American Leather Comfort Sleepers
10% Off Until June 15
Welcome to your wishlist!
Save your favorite items to your wishlist and come back to them later. If you already started a wishlist, LOG IN to see your items on this tab.
Don't have an account? Sign Up