Ballard Swivel Chair
Product Number 2151393
The Ballard swivel chair, available in ink fabric, has a unique, retro feel with its high back, angular shape, and mid-century metal base. Ballard features a rectangular headrest for your comfort, allowing you to relax in style!
Size
L
28.5''
W
35''
H
38''
Availability In Stock
Currently on display in Tempe, Scottsdale, San Antonio
Also Available
Additional Recommended Products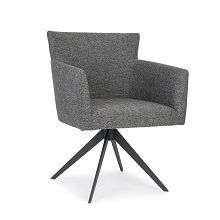 Riana Swivel Chair
$337.00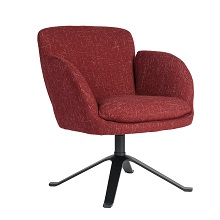 Tiber Swivel Chair
$395.00
50th Anniversary Specials Collection
Exclusive Senator Chair
At a Special Price!

50TH ANNIVERSARY SPECIALs COLLECTION
20-30% OFF
Welcome to your wishlist!
Save your favorite items to your wishlist and come back to them later. If you already started a wishlist, LOG IN to see your items on this tab.
Don't have an account? Sign Up