Laird Chair
Product Number 2149835
The Laird Chair features baltic fabric, a wood base, and polished metal legs. This chair has a wide, spacious seat which provides ample comfort to sink into, and a bolstered back cushion. With a textured look and matching stitching, this chair brings both style and comfort.
Size
L
37''
W
34.5''
H
34''
Availability
ETA
Mid-March 2021
Currently on display in Phoenix, Tempe, Tucson, San Antonio
$696.00
Anniversary Price
While Supplies Last
Anniversary Price:

$548.00
Also Available
Additional Recommended Products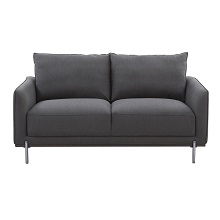 Laird Loveseat
$955.00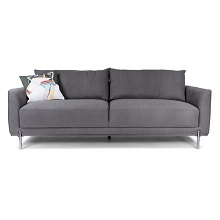 Laird Sofa
$995.00
50th Anniversary Specials Collection
20 - 30% Off
Anniversary Exclusives!

50TH ANNIVERSARY SPECIAL
Shop Modern!
Welcome to your wishlist!
Save your favorite items to your wishlist and come back to them later. If you already started a wishlist, LOG IN to see your items on this tab.
Don't have an account? Sign Up