Margo Media Console
Product Number 2111645
The Margo media console by BDI is a functional, attractive console with a versatile range of uses. Place Margo in your hallway for ample storage and display, or let it star as your main media center. Margo has strong horizontal lines that contrast beautifully with the minimalist steel frame. The cool fog grey gliding door adds a color accent and, more importantly, floats along the front of the console, allowing you to adjust which part of the display space you would like exposed. Margo has plenty of room for storage with its double drawers and cabinet space. What's more, the console can accommodate a flat-screen television up to 65''.
Availability In Stock
Currently on display in Phoenix, Tucson, San Antonio, Austin
Also Available
Additional Recommended Products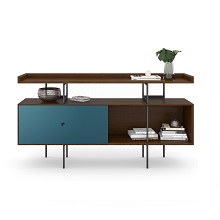 Margo Media Console
$2,017.00
Elements Quad Cabinet
$3,149.00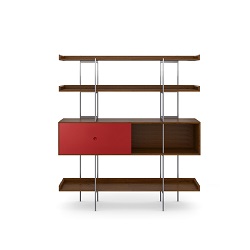 Margo Media and Shelf System
$2,777.00
Special Purchase
Stressless® Admiral
Starting at $1995
Welcome to your wishlist!
Save your favorite items to your wishlist and come back to them later. If you already started a wishlist, LOG IN to see your items on this tab.
Don't have an account? Sign Up