Arcadia Barstool
Product Number 1905402
The Arcadia barstool, made in Italy, features a soft mocca leather and smooth walnut base; a complementary combination of colors and textures that inspires a feeling of warmth. The lightly curved back is subtle and comfortable, and the rounded legs curve smoothly into the base.
Size
L
16''
W
18''
H
40 1/2''
Availability In Stock
Currently on display in Phoenix, Scottsdale, Tucson, San Antonio
Also Available
Additional Recommended Products
Arcadia Couture Dining Chair
$1,037.00
Arcadia High Back Dining Chair
$1,011.00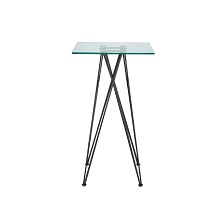 Ralph Bar High Bistro Table
$977.00
Special Purchase
Stressless® Admiral
Starting at $1995
Welcome to your wishlist!
Save your favorite items to your wishlist and come back to them later. If you already started a wishlist, LOG IN to see your items on this tab.
Don't have an account? Sign Up