Bella Giorno Tall Sideboard
Product Number 2122515
The Bella Giorno Tall Sideboard, available with a durable, smooth eco-veneer surface, features a bold geometric design with ample storage space. With two doors on either side and an open center glass shelf, this sideboard has plenty of room for organizing your dishware or displaying collectibles.
Size
L
47.5''
W
18.5''
H
42''
Availability In Stock
Currently on display in Phoenix, Scottsdale, Tucson, Austin
$1,395.00
Special Purchase Price: $1,095.00
While Supplies Last
Also Available
Additional Recommended Products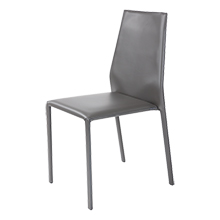 Bella Sedia Dining Chair
$395.00
Special Purchase
Save Over $980
On the Solano Sectional!

Special Purchase
Shop Now!
Welcome to your wishlist!
Save your favorite items to your wishlist and come back to them later. If you already started a wishlist, LOG IN to see your items on this tab.
Don't have an account? Sign Up