Picasso, Femme en Vert et Mauve Pillow
Product Number 2000654
Bring art into your home with the Picasso,Femme en Vert et Mauve pillow, made in France. The painting is rendered in vivid colors and textures, making it the definition of 'functional art.' The pillow is stuffed with duck down.
Availability Please Call
Currently on display in Phoenix, Tucson, San Antonio, Austin
Also Available
Additional Recommended Products
Picasso, Portrait Dora Maar
$165.00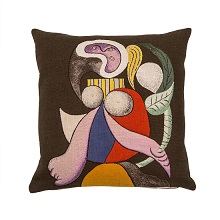 Picasso, Femme A La Fleur
$165.00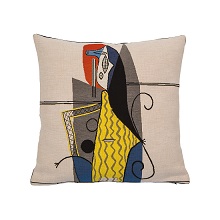 Picasso, Femme Dans Un Fauteuil
$165.00
ON PROMOTION
American Leather Comfort Sleepers
10% Off Until June 15
Welcome to your wishlist!
Save your favorite items to your wishlist and come back to them later. If you already started a wishlist, LOG IN to see your items on this tab.
Don't have an account? Sign Up