Bjorn Wiinblad Lucia Angel Candleholder
Product Number 2259432
The Bjorn Wiinblad Lucia Angel Candleholder represents the work of Danish multi-talented artist Bjorn Wiinblad. This bowl features his trademark style, with bright soft green and pink colors, natural motifs, and whimsical lines forming the curious, charming gaze of an angel. Though modern and functional, this piece represents timeless Danish designs that have been collectors' items since their debut in the 1950's.
Availability
ETA
Late October 2020
Also Available
Additional Recommended Products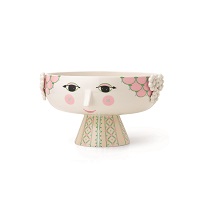 Bjorn Wiinblad Eva Bowl
$99.00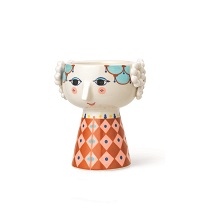 Bjorn Wiinblad Eva Candleholder
$25.00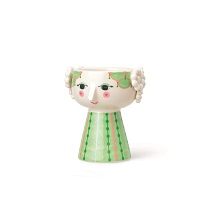 Bjorn Wiinblad Eva Candleholder
$25.00
50th Anniversary Specials Collection
20 - 30% Off
Anniversary Exclusives!

50TH ANNIVERSARY SPECIAL
Shop Modern!
Welcome to your wishlist!
Save your favorite items to your wishlist and come back to them later. If you already started a wishlist, LOG IN to see your items on this tab.
Don't have an account? Sign Up