Bella Onda Buffet
Product Number 2341842
With an art-deco-inspired design and four wide doors, the Bella Onda Buffet is the perfect dining storage solution. A dark grey frame holds stunning high-gloss eucalyptus wood veneer cabinet doors in a deep cobalt blue. Asymmetrical brushed brass handles and angular brushed brass feet offset the bold lines of the buffet. Eye-catching and functional, Bella Onda has everything to serve your entertainment needs.
Availability
ETA
Late December 2021
Also Available
Additional Recommended Products
Bella Onda Dining Chair
$365.00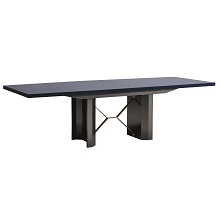 Bella Onda Dining Table
$1,950.00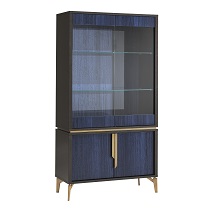 Bella Onda Curio Cabinet
$2,259.00
From the Essentials Collection
Bismarck Recliner
Now $1274
From the Essentials Collection
Welcome to your wishlist!
Save your favorite items to your wishlist and come back to them later. If you already started a wishlist, LOG IN to see your items on this tab.
Don't have an account? Sign Up