Tanami Credenza
Product Number 1982783
The Tanami credenza by BDI is a visually stunning, artistic storage credenza with sculpted satin white doors and attractive metal legs. The Tanami contrasts parallel lines with flowing patterns with movement. The credenza can serve as functional art to store belongings in your entryway, hallway, and living or dining room, as well as double as a media cabinet. Its beautiful doors discretely conceal four compartments with adjustable shelves, and it has cutouts in the back of the cabinet to help organize wires or cables for media use. With its unique, functional design, the Tanami will be an object of admiration and conversation in your home.
Size
L
79.25''
W
18''
H
32''
Availability In Stock
Currently on display in Phoenix, Tempe, Scottsdale, Tucson, San Antonio, Austin
Also Available
Additional Recommended Products
Elements Quad Cabinet
$2,799.00
Tanami Triple Media Console
$2,499.00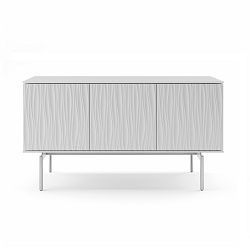 Tanami Triple Media Console
$2,499.00
Special Purchase
Stressless® Admiral
Starting at $1995
Welcome to your wishlist!
Save your favorite items to your wishlist and come back to them later. If you already started a wishlist, LOG IN to see your items on this tab.
Don't have an account? Sign Up