Corridor Credenza
Product Number 1942329
The Corridor Credenza is available in chocolate walnut.

The credenza can be omplemented by the Corridor Desk and Corridor Mobile File.
Availability In Stock
Currently on display in Phoenix, Scottsdale, Tucson, San Antonio, Austin
$2,449.00
Promotion Price: $1,959.00
Until: Jun. 01, 2020
Also Available
Additional Recommended Products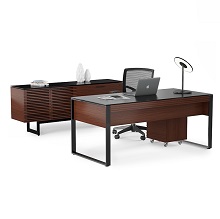 Corridor Suite
$5,347.00
ON PROMOTION
American Leather Comfort Sleepers
10% Off Until June 15
Welcome to your wishlist!
Save your favorite items to your wishlist and come back to them later. If you already started a wishlist, LOG IN to see your items on this tab.
Don't have an account? Sign Up